Catholic Life Ministries is available to churches, prayer groups, and families as a resource for the purpose of awakening faith, strengthening marriages and families and building Christian community.
A sample of our activities: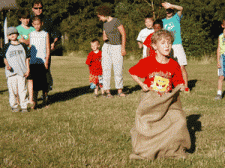 CLM Family Camp: CLM Family Camp offers a creative combination of skits, fun, crafts, prayer, family time, peer group time, free time for swimming, hiking, sports, camp fires, liturgy, and great food. Through this camp we seek to help families strengthen their love for God and their love for one another so that they can return to their daily lives better equipped to be a power for good.
Come into the Heart of God… A Weekend of Prayer for Busy People: "God is love" writes the author of 1 John (4:16b), "and those who abide in love abide in God, and God abides in them." Held each year in the fall, Come into the Heart of God helps believers rediscover God's immense love and to "abide in that love" by drawing near to the "heart of God" through prayer. The best part of this weekend is that you take time from your busy schedule to pray deeply alone and with others.
REJOICE, A Discipleship Conference: REJOICE is a two-day conference designed to educate and empower Catholics and other Christians to be active disciples of Jesus who make a positive difference in the world. REJOICE speakers draw on Scripture, Tradition, Liturgy and the modern social sciences for their workshop materials. Held each spring, REJOICE alternates its focused audience every three years between men, women, and couples.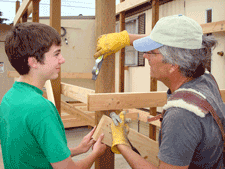 Camp St. Francis: Jesus said that to feed the hungry, clothe the naked, and comfort the sick is to feed, clothe, and comfort Him. Each summer, Camp St. Francis gathers families from around the Northwest to serve the poor and elderly in the Yakima Valley and put Jesus' words into practice. It is a fun, work-intensive, inspiring weekend for the entire family! Service work may include repairing the homes of the elderly, serving at a soup kitchen, cleaning debris from a lot, or building wheel-chair ramps.
Work on Your Marriage: Work on Your Marriage is both a CLM marriage advocacy program and couples workshop. As a marriage advocacy program, Work on Your Marriage teaches a Catholic Christian vision for marriage and examines the latest social resources that show the enormous benefits that come from successful marriages to couples, families, and society at large.
As a training program for couples, Work on Your Marriage offers workshops that help couples to rediscover the amazing gift of their marriages, strengthening married love, romance, friendship, and, communication.
For more information, visit our Website: www.workonyourmarriage.org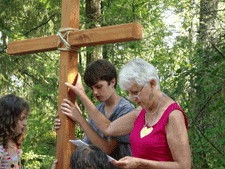 Cenacle faith communities: The word "Cenacle" means "the upper-room" in Greek and refers to the place where Jesus celebrated the Last Supper, washed the feet of his disciples, taught them about the Holy Spirit and the Father's love, and breathed on his disciples the Holy Spirit following his resurrection. The Cenacle today is an apostolic community of disciples who seek to glorify God by being a power for good in the world, especially by caring for the poor and elderly and preserving the faith among youth and children. CLM helps to establish Cenacles and support their spiritual formation through our retreats and camps, and by providing groups with materials for study and prayer.
Women of Faith/Men of Faith Gatherings: Periodically CLM gathers women or men for the purpose of faith sharing and deep prayer, following the music and style of Taize.
Light One Candle: A parish renewal weekend for adults and/or youth based on the rites of Baptism. Light One Candle helps participants to learn the truths of baptism, empowering them to be an evangelizing presence in the world.
Those truths are:
We are loved!
We are redeemed!
We are strengthened!
We are forgiven!
We are filled with the Holy Spirit!
We are gifted with spiritual gifts!
We are holy!
We are anointed!
We are sent to be a power for good in the world!
CLM can also use this renewal weekend to train parish volunteers to be the retreat team for future events.