Attention Parish Volunteers (Eucharistic ministers, catechists, choir members, money counters, CYO coaches, teachers and teachers aides, Shoulder to Shoulder members, Right to Life Advocates, etc.) and Parishioners at Large: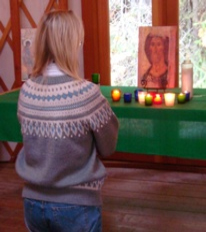 Come to

"My Soul Thirsts for God,"
a day of quiet prayer, Scripture reflection, and small group sharing.
The Catechism of the Catholic Church states that "The desire for God is written on the human heart" (Art 26). Most Catholics want to draw close to God; we want to know God's love and presence in a more personal way. If that is true for you, consider taking time for this day of prayer.
Date: Sunday, April 30, 2017
Location: Peace and Spirituality Center (St Mary-on-the-lake), Bellevue, WA
Time: 9:30 a.m. — 4:30 p.m., Mass at 3:30, with Fr. Paul Fitterer, SJ, presiding
Cost: $30 per single, $50 per couple
Robert Fontana, the retreat director, has presented retreats for families, youth, and adults for over 35 years in Catholic parishes and retreat centers in Washington, Alabama, New Jersey, Montana, Oregon, California, and Texas. He has also taught internationally in Tanzania, Swaziland, South Africa, Haiti, and Belize, Central America. Robert has a Doctorate of Ministry and a Masters in Couples and Family Therapy.
Three ways to register:
Click here to register online
Call Robert Fontana at (206) 651-5058
Send us an email using our contact form