By Robert Fontana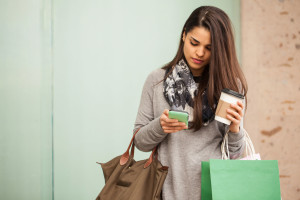 You know your marriage is in trouble if the primary way that you and your spouse speak to one another is texting.  That probably means that you get the business of marriage and family done – getting the kids to school, buying groceries – but what does it say about your relationship?  Perhaps you're busy out of your mind with the tasks of day-to-day life, with no "quality time" for your spouse. Or, perhaps, the relationship is not safe for anything deeper like, "How was your day?"
I have a theory that most marriages will go the distance if couples will give their relationship regular attention.  Thus, my motto is, "Work on your marriage and your marriage will work."  When a couple comes to see me for counseling, I first ask them to tell me how they met.  I want to hear about what attracted each to the other and why each said "yes" to marriage.  I especially want to hear stories of their having fun together and being in love.
I then ask them about issues that came up that began to separate them and how they reacted to one another in these situations.  From our first meeting, I am trying to understanding the negative rut they have dug for themselves and which they tend to repeat even though the issues may change.  Gottman writes that most couples only have about 2 – 3 arguments over their lifetime, arguments based not on what is right or wrong, but on how the spouses are simply different people.  These arguments may look different as circumstances change, but they are basically the same 2 – 3 arguments.  I assure couples that because they created this rut or negative pattern, they can also create something new, something that is more life-giving and affirming.  In fact, I try to get them to see that the real culprit in the marriage is not the other spouse, but the negative pattern that together they have created.
At the same time that I am trying to identify the negative patterns in the relationship, I am also assessing for two primary aspects of the relationship:  "Do spouses feel safe together?" and "Do they still like each other?"  If I get any hint from the way they interact with each other that one or the other does not feel safe or does not like his/her partner, I set up an individual session with each spouse to get more information.  If safety is an issue, if one or both partners are afraid of being physically and/or too deeply emotionally hurt in the sessions, I may not see them for couple counseling because it simply will not work.  I refer each of them to individual therapy to work on the issues that contribute to an unsafe relationship.
Liking each other is also important though not a deal-breaker for couple counseling.  If spouses convey to me that they do not like each other, I learn more about the depth of this dislike in an individual session.  Gottman writes that "contempt" is one of the four killers of marriage.  When one or both spouses tell me that he or she can hardly look at the other without being disgusted, then, again, I may recommend that each go to individual counseling to help each get to a place where they have some positive feelings for one another.  There has to be some positive motivation to work on the marriage and not just while they are in my office.
I expect couples who are seeing me to work on their marriage at home.  For all couples who agree to work with me, I ask that they spend some amount of uninterrupted time with each other – which means no computers and cell phones – every day.  The goal is to have them spend one hour of uninterrupted time with each other every day, but I adjust this homework according to how much "togetherness" a couple says they can handle.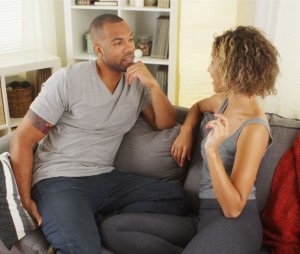 The goal of this time together is to rebuild friendship.  Before they leave my office, I have couples brainstorm what this time might look like.  They usually say, "play cards or a board game, talk about each other's day and the children, give back rubs or hand massages, cook together, read a book out loud to one another, pray together, go for a walk or bike ride, or, of course, have a romantic moment.
One couple I worked with found that simply taking this one hour a day together moved their marriage out of its rut.  They were simply not spending the time together that each of them wanted.  Another couple that I worked with could only commit themselves to spending 5 – 10 minutes of being alone together each day.  They agreed to give each other a hand massage and talk about their day.  They were going to try to slowly work up to an hour a day.
If a couple tells me that they cannot make this commitment to spend uninterrupted time together on a regular basis, then I will not see them for couples counseling.  If I'm going to invest my time in working with them, I want them investing their time, outside our office visit, on their marriage.  I do tell them that this is not a time for fighting and arguing.  If they find themselves getting frustrated with one another and moving towards a collision, I counsel them to call "time-out" and save the argument for when I am with them.
Is your marriage in a rut?  Do you find that your best method for communicating is texting?  STOP!  Perhaps you should go see a marriage counselor, or perhaps the only thing you need is to make time every day to have uninterrupted focus on each other.  You give your computer and your cell phone uninterrupted time; you certainly can do the same for your spouse!
______________________________________________
If you live in the greater Seattle area and want to meet for individual, couple, or family counseling here are my hours:
Counseling location/hours        Professional Building, 4505 44th Ave. SW, West Seattle
Tuesdays: 5-8 p.m.                                   Wednesday: 8 a.m. – Noon                       Thursday: All day and evening                 Friday: Noon – 8 p.m.                              Saturday: 1st and 3rd Saturdays of month.
For more information or to make an appointment call Robert at 509-731-6012 or workonyourmarriage@gmail.com