By Robert Fontana
No, Barbara Blaine did not hear voices of angels and saints telling her to organize an army to throw the English out of France or unfriend anyone who posted bad jokes on Facebook (I admit to having a bad habit of doing that).  What she did do was listen to the voice of God speak to the depths of her heart (conscience) telling her to expose the lies, duplicity, deception and cover-up of clergy sex abuse by Catholic bishops and associates.  They should have been leading the way to expose sexual predators in the clergy and those who protect them, reaching out to their victims and the families of victims, and working with legislatures to create policies and procedures that safeguard children from pedophiles.   But they have not done that.  Barbara Blaine and the organization that she created, the Survivors Network of People Abused by Priests (SNAP), get the lion's share of the credit for forcing some change within the Catholic Church in its handling of issues related to sex abuse by bishops and associates.
Barbara Blaine died Sunday, Sept 24th, from a tear in a blood vessel in her heart which she suffered while on vacation, hiking with her husband in Utah.  I had the privilege of meeting Barbara on two different occasions.  She said that she was an adult when she first began to confront the reality of her being sexually abused as a teenager by a Catholic priest.  At the time of this realization, Barbara was a RADICALLY DEVOUT CATHOLIC, working and living at a Catholic Worker House, serving the poor and homeless.  She was very inspired by the life of Catholic social activist Dorothy Day.  At first, Barbara did not go to the media or the courts with her story; she went to see her bishop.  He assured her that this was the only allegation against this priest, and that he would be dealt with.  He thanked her for reporting this abuse to him and helping him protect children; and he asked her to keep their conversation confidential.
Barbara trusted the bishop and felt confident that he wanted to do the right thing.  A short while later, to her shock, she learned from the media of other accusations against this priest which the bishop knew about.   The bishop had lied to her, manipulated her good will, and tried to silence her with a commitment of "confidentiality."   Barbara got her first direct lesson in clergy cover-up.  It was such a betrayal of trust, a spiritual and mental version of sexual abuse.  She was devastated…again.
It was around this time that Barbara confronted a most disconcerting truth: the bishops and other Catholic leaders, lay and clergy, were not going to reach out to survivors and make the necessary changes to protect children.  Changes would have to come through the efforts of someone other than church leaders.  A voice deep in her soul kept telling her that she needed to do something, that she could at least reach out to survivors of sexual abuse, listen to their stories, and organize them into communities of support.  She did.  In 1988, Barbara organized the Survivors Network of People Abused by Priests (SNAP).  However, she quickly realized that merely focusing on supporting survivors of abuse was not enough.  The institutional system that enabled the abuse to continue was still firmly in place within the Catholic Church; and there was no evidence that church leaders were addressing the sexual abuse crisis in any serious way.
That inner voice kept urging Barbara to do more, to hold the bishops' proverbial "feet to the fire" to tell the truth and stop the cover-up.  Under her leadership SNAP became more aggressive in using the media to get the support of public opinion to pressure bishops for change.  (Cardinal Sean O'Malley, Archbishop of Baltimore, admitted that the media "helped make our Church safer for children by raising up the issue of clergy sexual abuse and forcing us to deal with it." https://www.catholicnewsagency.com/news/the-other-side-of-spotlight-how-the-church-changed-to-fight-sex-abuse-12508)
Additionally, Barbara and SNAP leaders encouraged and supported survivors as they sued dioceses to gain access to files that could reveal the extent of the cover up of sex abuse.  They also worked for financial compensation for the victims.
It was media coverage and lawsuits, and not the Gospel of Jesus Christ, the examples of the saints, nor the inspiration of the Holy Spirit, that led the bishops to finally make sweeping changes to protect children, remove sexual predators, and start a nationwide campaign of safe environment education.  In its 2002 meeting in Dallas, the US Catholic Conference of Bishops passed the now well-known Charter to Protect Children, Youth, and Vulnerable Adults.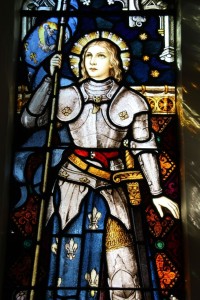 Barbara Blaine was a modern day St. Joan of Arc, the saint who, by the way, was burned at the stake by Catholic bishops from England, who accused Joan of being a witch.  Barbara has been vilified by church leaders and organizations, somewhat a modern version of being burned at the stake.  I think Barbara ought to be canonized.  St. Joan was not canonized until 1920 some 500 years after her death.  I hope Barbara's canonization happens more quickly.  We Catholics need her prayers as we ask God for mercy and forgiveness for leaving to the victims / survivors of sex abuse the reforms that we, clergy and laity, should have taken on: protect children, expose sexual predators and those who protect them, and work for changes in our laws to keep children and vulnerable adults safe.  We also need "St. Barbara's" courageous example as a role model when we too need to make a stand and do what is right against institutions and people who have great power and wealth.  This is especially vital when that institution is one in which we worship, learn our faith, seek comfort and healing, and rely on for moral leadership in a broken world.
St. Barbara Blaine, pray for us.
ACTION STEPS______________________________________________
Do you want to continue to protect children, youth and vulnerable adults from sexual abuse in the Catholic Church?  Keep in mind that every organization, from the military to the public schools to, yes, the Catholic Church, has sexual predators in their ranks.  They are not going to look like some evil caricature of a sexual predator in the movies.  In our church, they are going to look like your parish priest and/or parish minister.  We certainly have to be vigilant in keeping environments safe, but that was not the main problem in the Catholic Church.  The main problem in the Catholic Church was the coverup of sexual abuse by church leaders for a variety of reasons – protecting the image and finances of the church, protecting a friend, keeping that "friend" quiet because he (or she) had "dirt" on the church leader, and even protecting the gay subculture that exists in many dioceses.
What to do?  Insist that every diocesan and seminarian leadership program include a course on sexual abuse and its coverup.  Future leaders in the church need to be prepared not only to create safe environments for the protection of minors and vulnerable adults, but also to address coverup if it is suspected.
I once asked two seminarians if they have had any courses on the clergy sex abuse crisis so as to cope with its aftermath and prevent it from ever happening again.  Each said, "No."  One said, "I only know from what I read in the papers."  WE ARE NOT EQUIPPING OUR FUTURE LEADERS TO ADDRESS THIS CRISIS.  
What an educational program should include:
 Meet victims of sexual abuse and their families and listen to their stories of abuse and of being lied to by church leaders when they reported their abuse.
Study what coverup looks like by reading investigative works on the crisis by the Boston Globe, the Philadelphia Grand Jury, and Jason Berry's books "Lead Us Not Into Temptation" and "Vows of Silence: the Abuse of Power in the Papacy of Pope John Paul II."
Meet with SNAP leaders and other activists who have worked to challenge Catholic leaders to be fully transparent on issues related to sex abuse in the church.  They can help us learn how to challenge suspected abuse in their parish/school/diocese/Catholic camp work situation.
I once asked a seminarian what he would do if he suspected that his pastor was having inappropriate contact with minors.  He said that he would report it to the bishop.  And, I asked, "What would you do if the bishop told you, 'I know about it, and I'm taking care of it, trust me on this.'"  The seminarian said, "I would trust the bishop. I owe him obedience."
What do you readers think this seminarian should do?  Post your comments.