Dear Friends, we are raising money for Catholic Life Ministries.  We do work that you believe in.  When you    invest in CLM with a tax-deductible donation, we become your hands, heart, and feet in the work of awakening faith, strengthening marriages and families, counseling the deeply troubled and mentally ill, and building up the  Christian community.  Here's why one CLM sponsor supports our work: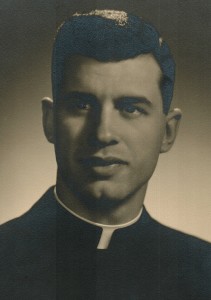 My Witness/Testimony to C. L. M. Ministries, Msgr. Charles J. Mallet – Lafayette, La..
It all started some 62 years ago!  I was Ordained in 1955, I was appointed assistant pastor at Tony & Evelyn Fontana's [Robert's parents] parish church in Abbeville, La.  Robert was "very young." His youngest brother John is my god-son!  When the time for his [Robert's] wedding came, I was privileged to be "the Church's official   witness"!  
 Since 1981, Robert & Lori have dedicated their lives to the "service of the Church" in the area of "Family Life – Marriage Strengthening – Divorce prevention through family counseling – Building strong Christian communities – Youth Camp retreats – etc…etc…. in Washington state &         Oregon…..Montana, California, New Jersey, Texas, Alabama & Louisiana……and even       internationally (e.g. Belize, Central America)!
 To better prepare himself for this precise & complicated ministry, Robert has [through the years] returned to Universities and has sought &  earned degrees (Master's & Doctorate's) in related fields…..and with the help of God, has developed a particular competence, creativity, and grace in this most important rock-foundational ministry!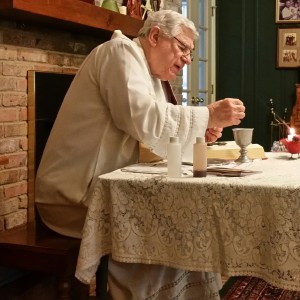 With remembrance at daily Mass & prayer and, with a monthly donation-stipend, I    support the many good works of C.L.M.   May I ask you to please do the same!
 Msgr. Charles J. Mallet – Senior Priest
 If you support CLM, here is where your money goes: 
¨ Your donations pay my (Robert) salary.  I make $36,000 a year.  You are hiring me (with Lori volunteering lots of time too) for CLM's work – work you believe in: marriage enrichment & preparation; days of prayer, study, and service; youth outreach.
¨ Your donation helps me provide counseling for couples, families, and individuals from a Catholic Christian perspective.  This does not mean I impose my faith on my clients.  It does mean that I pray for them, and   prepare to utilize all the psycho-spiritual resources available to me and them for their healing.
¨ Your donation allows us to offer program scholarships for low-income people, to stipend outside speakers and teachers, to rent office/retreat space, and to pay for office expenses including this newsletter.
Ask the Lord.  Lori and I understand that you get many appeals to help wonderful organizations from across the country.  You know the integrity of our lives and the quality of our work.  Please pray about joining us as partners in ministry to do the work that you believe in.  Should the Lord give you a nod our way, please use the enclosed pledge card to help you determine your level of support.  We have people of modest means who send us $5 a month. Others, who are able, donate $50-$150 a month.  Please also make a commitment to pray for us.  We commit to pray for you every Thursday. You may include your prayer intentions on the enclosed form.