By Robert Fontana
"Wait a minute, Robert, I was just at Mass. The priest challenged us to get out and serve the poor , reach out to neighbors who are suffering, and get involved with public policy to work for social change, and…"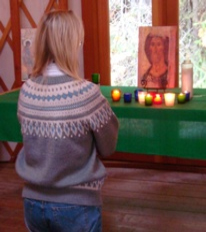 I know, I know, I was at the same Mass.  And that is very tempting especially if we normally sit on our haunches and do nothing for others the rest of the year.  Lent then becomes the time to stop being lazy and do something good for others less fortunate than us.  Okay, perhaps that is what you and I need.  My problem with this approach is that, for most of us who have jobs, families, and are active in church, it simply adds additional busyness to our already busy lives.  And what it does not do is invite us to a more interior journey of prayer where we take the time – because the interior life does take time –   to examine who we are now as persons of faith, and who do we want to become in Christ.
¨ What are my relationships, habits, illusions, attitudes, biases, prejudices, attachments, addictions, and/or ambitions that are getting in the way of me becoming the person in Christ that I want to become?
¨ What are the relationships, habits, attitudes, biases, personal gifts, and practices that are helping me   become the person in Christ that I want to become?
We Christians as the one Church of God go on retreat twice a year, during Advent and Lent.  During these seasons we are often challenged to live the Gospel more intensely by reaching out to our neighbors especially the least among us.  As noble as this is, it often just adds on extra busyness which, if not accompanied by some soul-searching and deep reflection, leaves us no more  inwardly free to draw close to God and love our neighbor than when Advent/Lent began.  Interior freedom – freedom from sin and  selfishness, and freedom for love and justice – is a gift and goal that comes from being loved by Jesus:  "For freedom Christ set us free; so stand firm and do not submit again to the yoke of slavery…For you were called to for freedom, brothers and sisters.  But do not use this freedom as an opportunity for the flesh; rather, serve one another through love." (Gal 5:1, 13)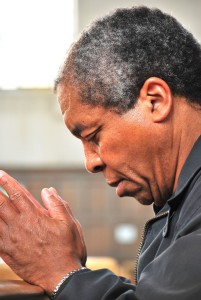 Certainly, every person who takes Lent seriously ought to pray and ask Jesus to show him/her the best path for keeping Lent.  If you are drawn to "do more" this Lent be "reflectively busy.  Examine your life, who you are, why do you do what you do, and work on letting go of the little attachments, pet peeves, resentments, and bad habits that keep you from being the person you want to be in Christ.  Very often such reflection is aided by talking with a friend or elder or spiritual director with whose Christian walk you admire and respect.
You work a job, care for you family, participate in your Church.  When do you take extra time to deepen your interior life and grow in your capacity for love?  Let Lent 2017 be a retreat time for you to do just that!
Please post your comments
______________________________
Join us for the CLM Spring Retreat:  "My Soul Thirsts for God" 
Sunday, April 30, 2017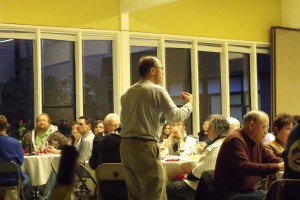 Robert Fontana will lead us in a day of quiet prayer, Scripture reflection, and small-group sharing.
Location: Peace and Spirituality Center, (St Mary-by-the-Lake) Bellevue, WA
Date:  Sunday, April 30, 2017  Cost: $30 – singles, $50 – couple
Scholarships available!
Location: Peace and Spirituality Center (St Mary by the Lake),
Bellevue, WA  
 Time: 9:30 a.m.- 4:30 p.m., Mass at 3:30, with presider Fr. Paul Fitterer, SJ
 To register: You can register online at catholiclifeministries.org.  Look to the column on the right, scroll down to "Register for an event."  You may also mail in the registration fee along with your name, address, phone number, and email if you have one.  Send registration to: CLM, 1827 NE 58th St, #B, Seattle, WA 98105