Catholic Life Ministries inspires the Christian faithful
to be a power for good in the world.
Every person is called and gifted by God to be a force for love and justice in the daily events and commitments of life. This is especially true of Christians who are baptized in the name of the Trinity and claim to follow Jesus.
It is through the lives of ordinary Christians who are fully living and sharing the love of God –in family and neighborhood, school and church, business and commerce, politics and government– that the world, now wounded by selfishness and sin, will be transformed into a world of goodness, truth, beauty, justice, and love.
Catholic Life Ministries seeks to transform the world, one person, one couple, and one family at a time through:
Awakening faith
Strengthening marriages and families
Building Christian Community
We do this directly by providing a variety of programs and events designed to educate and inspire men, women and youth.
We also serve as a resource to help your parish, non-profit organization or business inspire your members to be a power for good in the world.
Click here to read more about our ministry programs
About Catholic Life Ministries…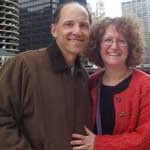 Lori and Robert Fontana began directing Catholic Life Ministries in the fall of 1991 with the help of friends from around the country who wanted to see the gift of their ministry continue in the Church. The Fontanas each have a certificate in Spirituality and Theology from Milltown Institute, Dublin, Ireland. Robert also has a Doctorate in Ministry from the Graduate Theological Foundation, South Bend, Indiana. He has worked in ministry since 1981 beginning as a youth minister and moving on to serving as the Director of Evangelization for the Diocese of Yakima from 1991-2005.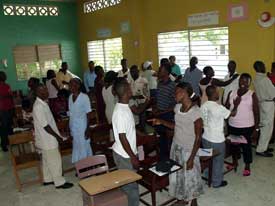 National and International ministry
CLM has been asked to lead family camps and youth ministry at parishes around Washington state and in Maryland, Texas, Montana, Louisiana, and Oregon as well. Robert has worked with Maternal Life International in the training of parish nurses in the Catholic dioceses of Swaziland, Witbank and Durban of South Africa.
Robert also represented CLM and Maternal Life as a principle speaker at a Catholic Marriage Conference for the Diocese of Cap Haitien, Haiti.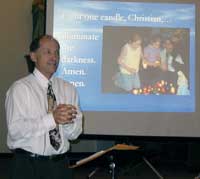 Robert is available to teach adults, youth, and families on a multitude of topics ranging from Catholic devotions, Scripture, Mary and the Saints, doctrine, to Catholic social teaching. However, the most effective way that CLM (through Robert) can help people is by awakening faith" and building strong marriages and families.
Contact Catholic Life Ministries to help your parish, non-profit organization or business inspire your members to be a power for good in the world.